BASIC STATS
FACE CLAIM:

Charisma Carpenter

FULL NAME:

NICKNAME(S):

Floray

AGE:

57

GENDER:

Female

SPECIES:

Elf

BUILD:

Voluptuous

HEIGHT:

5 Feet 4 Inches

LANGUAGE(S):

Sylvan – Fluent
Gothic – Fluent (with a thick accent)
Bordelean – Fluent (with a thick accent)
Cassinan – Semi-fluent (with a thick accent)
Wyzkowish – Semi-fluent (with a thick accent)
Jadese - Semi-fluent (with a thick accent)
Yoshimese - Semi-fluent (with a thick accent)

SEXUALITY:

Bisexual

MARITAL STATUS:

Complicated

OCCUPATION:

Bounty Hunter and finder of things (usually working for the Bordeaux City Guard)/Chevalier
MAGICK
GIFTED:
Yes
SPELL(S):
Blast,
Light Orb,
Heal,
Tracker,
Memory Walk,
False Shape,
Legend Lore,
Elemental Resistance,
Animal Sense,
Seeker,
Cloak,
Growth,
Cleansing Wind,
Ice Shard,
Magick Shield
Freeze
(Extra awarded for Tier III in Bloodmoon event)
Sleep,
(Extra awarded for Treasure hunt)
Dispel,
(Extra awarded for Treasure hunt)
Mind trick,
(Extra awarded for Treasure hunt)
Howl
(Extra awarded for Treasure hunt)
INVENTORY
WEAPON(S):
Sword and Dagger combo,
Throwing knives,
Baton,
Recurved black horn longbow with Quiver of various arrows, including silver headed,
Elven Dagger
- made from one piece of mithril, enchanted with frost magicks, comes with a blue suede sheath that has frost patterns etched in it, eversharp,
CLOTHING:
Red leather armour
- with a reinforced torso, enhanced with hexer toughening potion makes it hard as chain mail,
- comes with a light weight chain shirt, that can be added, for when she really needs some extra protection,
Samurai Armour
- black and red set of armour made for the Elf (even if it was made long before she'd set foot on Yoshima), made from dragon bone, its light weight, tough and enchanted against the cold, (gifted for help stopping the Ice Witch in Yoshima),
Set of blue
Bordelean Rifles dress uniform
- made for a female,
MOUNT(S):
Dark brown mare
OTHER:
Ancient Elven 'Bag of Holding'
- Can put entire arm into and not reach the bottom, items added don't increase the weight. Was recovered from the Viper School in Cassina.
Viper Amulet
- grants access to secret club :P
Mess kit (including various herbs for flavouring),
Camp kit (hammock, sleeping roll, weapon cleaning kit, etc),
Medical kit (bandages, herbs, etc),
A variety of ropes, chains, traps,
Two large yeti furs,
PERSONALITY
Strengths and Weaknesses:
+ Finding things,
+ Tracking skills,
+ Marksmanship,
+ Very devout and worshipful to Thaeryn, the Elven nature God
+ Powerful magick user
- Lacking in social skills (especially with politer society),
- Low will power to resist sex,
- Her temper, when moved to anger, is fairly nasty,


A happy loner, doesn't like big crowds, she's the one wearing the hood of her cloak up while sitting in the corner of the pub on her own watching others. Not a person to cross, she will hunt you down if she thinks you have done her wrong. However if you are a friend she will go to the ends of Forge to help you out.

She is a very devout Elf who follows the teachings of her Kin. She is Nornu through and through and doesn't let the cold bother her.
BIOGRAPHY
Flòraidh was born in the Nornu Higlands, in the very north of the Sylvan Isles, into a Kinband that was small in terms of Kinbands but very close knit. From an early age she showed an exceptional gift for the ways of tracking and other general forest-craft, which her family were quick to harness and hone. It wasn't long before she was joining the hunting parties out looking for food in the rugged, wind-swept highlands.

Her forest skills weren't the only ones that she was taught, she also learned to shoot the horned recurved bow her Kinband particularly favoured, and the blossoming magic within her was carefully nurtured.

All this meant that by time Flòraidh reached adulthood she was an exceptional tracker. Hers was a happy life, she knew her place of scheme of things and enjoyed going off on hunting trips on her own, or with a small group of other hunters, sometimes for months on end.

With the low Elven birth rates and harshness of the area her Kinband called home, the leader of which recognised that within a generation or two his tribe would be wiped out. Seeking a way to prevent this he made a deal with one of the neighbouring tribes and married his only son to their daughter. Seeking to further cement this new tribal partnership several of the other families decided to marry off their children.

Unfortunately for Flòraidh her parents thought this would be a good thing for her. However Flòraidh had entirely different ideas, she wasn't anywhere like ready for settling down to one man, nevermind even think about having children. When it became clear to her that she wasn't about to persuade her family against their plans, Flòraidh tried going 'walkabout' for a while, however the night she returned her family put their wedding plans into full swing and the next morning she was stuck standing next to a man she barely knew.

The one mistake her family made, other than forcing her to marry someone she didn't want to, was to not give Flòraidh a chance to unpack and settle back into her home. So while everyone was sitting down to feast the newly weds Flòraidh was changing into her travelling clothes and grabbing her pack.

It was while she was waiting on a ship over to the continent that her family, and new husband, caught up with her. After some unpleasantness she managed to escape in time to catch the ship and knowing she could never come back home found herself surprisingly okay with that.

Landing in Bordeaux Flòraidh found the 'new' lands some what of a cultural shock, not only was the language and the culture vastly different from all she had known Flòraidh found she had to learn the a different way of finding her way around the towns and large cities.

Luckily she found a fellow Elf, Jon, who took her under his wing, teaching her the local language and social niceties. Jon ran a small shipping business out of Rousillon and after one of his cargo shipments from further inland failed to turn up he discovered just how handy it was having Flòraidh as a friend. She tracked down where the wagons were attacked, found those who had attacked it and even got back the goods.

It wasn't long until Flòraidh's reputation for finding things and people became wide-spread knowledge and she found herself in semi-regular employ of the Bordeaux City Watch based in Paragon, find those criminals who had thought to escape the boundaries of the Watch's reach.

It was on one such mission to find an arsonist that Flòraidh rescued the wife and daughter of one of Paragon's affluent landholders, the Compte De Bergerac. In return for saving his family he offered her one of the many small cottages on his land, which she accepted since it meant she could life more out in the wilds away from the chaos of the big city.

Flòraidh was also involved in the epic quest for the Holy Spear with Captain Christina Magdalena and her Troop of Gothic Inquisitors. Their journey took them along the Silk Road and into the Jade lands. From there they crossed over to Yoshima before returning home victorious in their quest.

Since then Flòraidh has successfully hunted down one of Bordeaux's most notorious child serial killers and brought him home to face justice. She has also helped to uncover a plot to assassinate Queen Eleanor, while investigating the murder of the previous Queen Karine, she saved Eleanor and stopped the coup attempt with the help of friends among the Rifles and Tia and Elena.
ADDITIONAL
Description:
5'4'', slender, lithe, numerous scars, including a bullet hole in her left shoulder, and a raised
Sacred Tree brand
covering the right side of her belly (appeared after the events of Spear Ep 4 in the Lost City).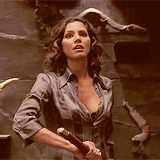 Titles:
Chevalier of the
Order of the Rose
(Knight of one of Bordeaux's Knightly Orders) - Awarded for saving Queen Eleanor and stopping a hostile coup,
Sword d'honneur
- A
sword
to be worn at official functions - Awarded for saving Queen Eleanor and stopping a hostile coup,
Other images of Floray:
(Click on images to see bigger ones)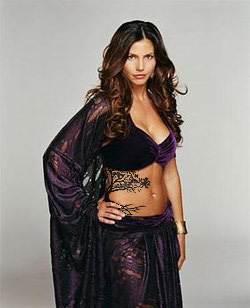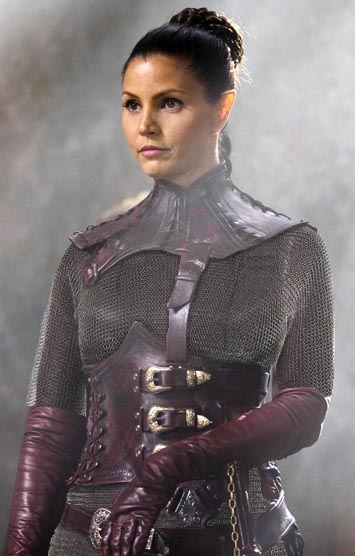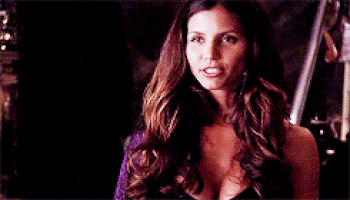 Character Sheet